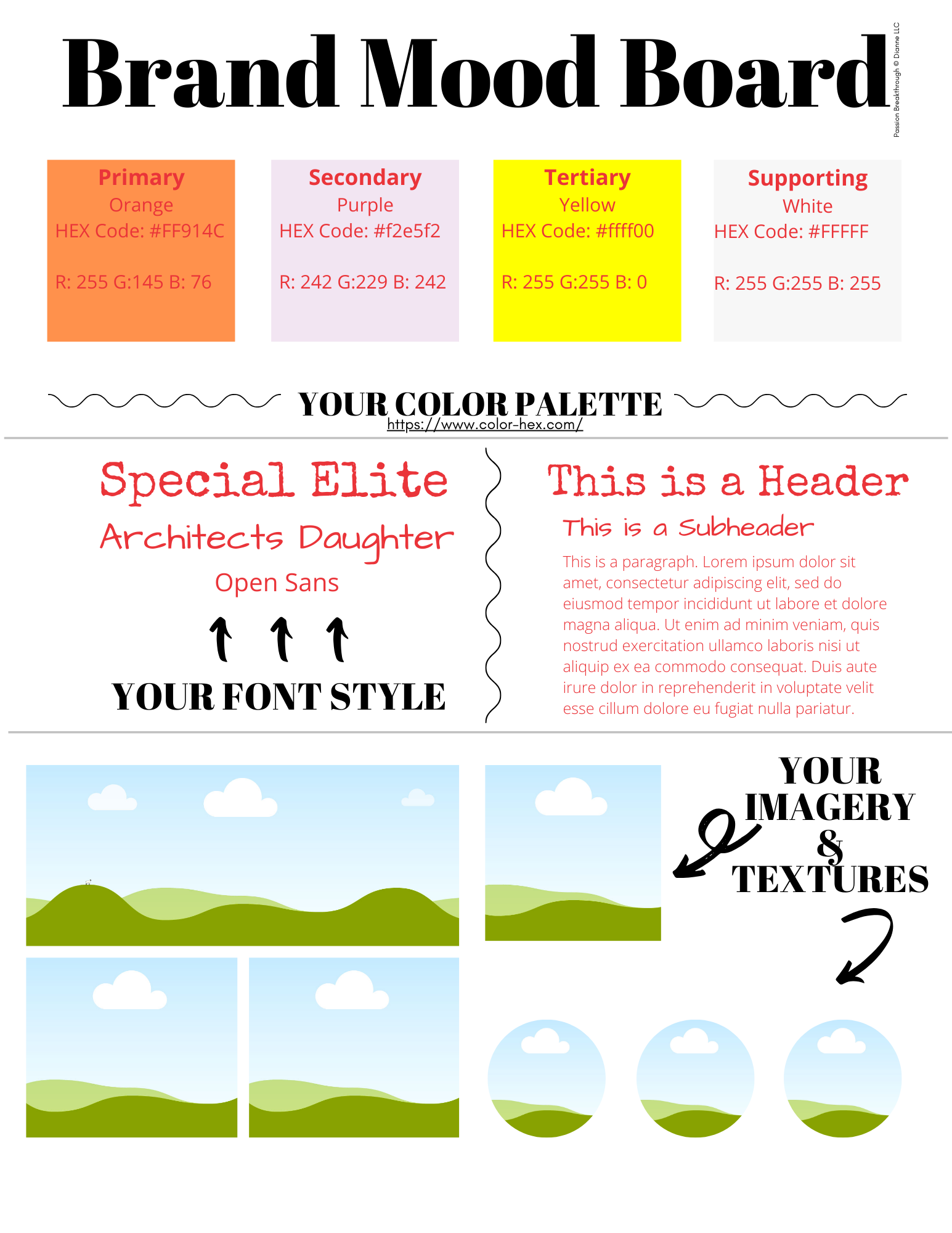 This is the Ultimate Brand Mood Board Template that allows you to:
✅ Finally have a simple & easy to use template to create the Branding for your business so you can get EXACTLY what you want & you don't have to hire an expensive designer!
✅ Create one or many different versions of your branding using this template. Download, share, or print your Board.
✅ Browse through hundreds of royalty-free images using Canva to automatically insert into your Board.
⚡️BONUS⚡️ Video companion training to guide you step-by-step how to make the most of your Brand Mood Board template.
Because of the nature of this digital product (once you access the template, it's yours for life!), I am unable to provide a refund. I promise you, it's worth your $7 investment. If you really must, use this to help keep your expensive designer engagement shorter.