Ready to Stop Daydreaming and Jumpstart Your Breakthrough Into Living Your BEST Life?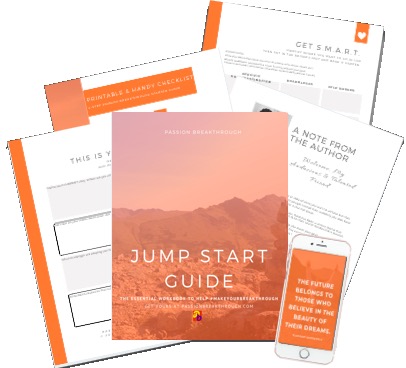 If this is you, click below and I'll send you over
✅ A copy of my 4-Step Passion Breakthrough Jumpstart Guide to help you get started on those ideas and pursue that passion you've been dreaming of!
✅ Two amazing bonus guides for you to create a lasting dream life. Every. Single. Day.
FREE Fill In The Blank
Passion Breakthrough Jumpstart Guide
In this free simple yet powerful 4-step workbook, you'll learn the step-by-step system I've shared with hundreds of women who persistently get audacious results, clarity on their goals, and live the life they were meant to.
I'M ONLY GIVING THIS AWAY FOR FREE FOR A LIMITED TIME. MAKE SURE TO GET YOUR COPY!